We're offering free telephony messaging to all Contact Centres, (whether a customer of ours or not) for use on hold, in queue or on the IVR, as our way of helping you manage call volumes, in these difficult times.
The effects of COVID-19 are having an increasing impact upon our working and social lives. The challenges faced by contact centres in particular, are exacerbated by disrupted working practices, as more staff are required to self-isolate or work remotely, an increase in call volumes, and the desire to maintain service levels with reduced resources.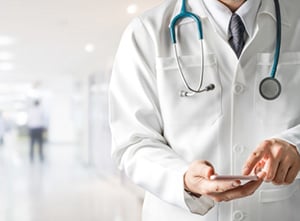 We understand that it's essential, in this constantly changing situation, to keep all communication to staff, customers and the public up to date, and consistent. Contact centre messaging plays a crucial role in doing this effectively, and the pressures to change and update critical messages is constant.
So getting it right has rarely been more crucial.
To assist contact centres, we've produced a series of IVR messages that are available now, free of charge to download and use, using professional male and female voice artists. These messages cover a range of instances and will suit all businesses from small companies to global contact centres. To review and download the audio files, go to https://info.premiercx.co.uk/covid19, or email hello@premiercx.co.uk.
If you need alternative audio formats, just let us know and we'll accommodate whatever needs you may have.
Our CEO, Anthony Buxton has this to say: "When challenges like this arise, it is up to everyone to do their bit to help. From individuals to organisations as a whole, everybody has a part to play and something to contribute. I hope that these free messages will help you to help your customers in these difficult times."