Premier CX has announced that its new eMOHtive® streaming in-queue and on-hold music service is now tested and released for the Genesys Engage contact centre solution.
This ground-breaking new service allows each queued caller to hear a personalised audio stream generated in real time specifically for them. Personalisation of messages can be used to reduce Average Handling Time and helps increase First Call Resolutions; highlights relevant self-service options; increases channel shift and self-service; and promote targeted upsells – increasing average order values!
Improving Caller Experience
Premier CX are delighted to have the support and technical expertise of Anana, one of Genesys' foremost system integration partners to test and document the integration. Chris Woodward, CEO of Anana, said:
"We immediately saw the market opportunity for eMOHtive. It's very difficult for the queuing experience to leave a caller with positive feeling but being able to use this valuable time to improve caller experience and deliver benefits to the called organisation is a step change that we think most contact centres can benefit from."
Find Out More
To view to a 30 minute Panel of Experts discussion webinar with Genesys Engage users E.ON , Northumbrian Water, Anana and Premier CX discussing how they use personalisation on their Engage platforms, click the image below: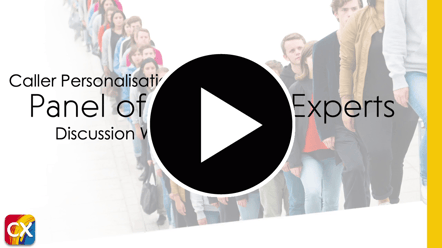 For more information about eMOHtive visit www.premiercx.co.uk/qexperience/ or contact us at hello@premiercx.co.uk.