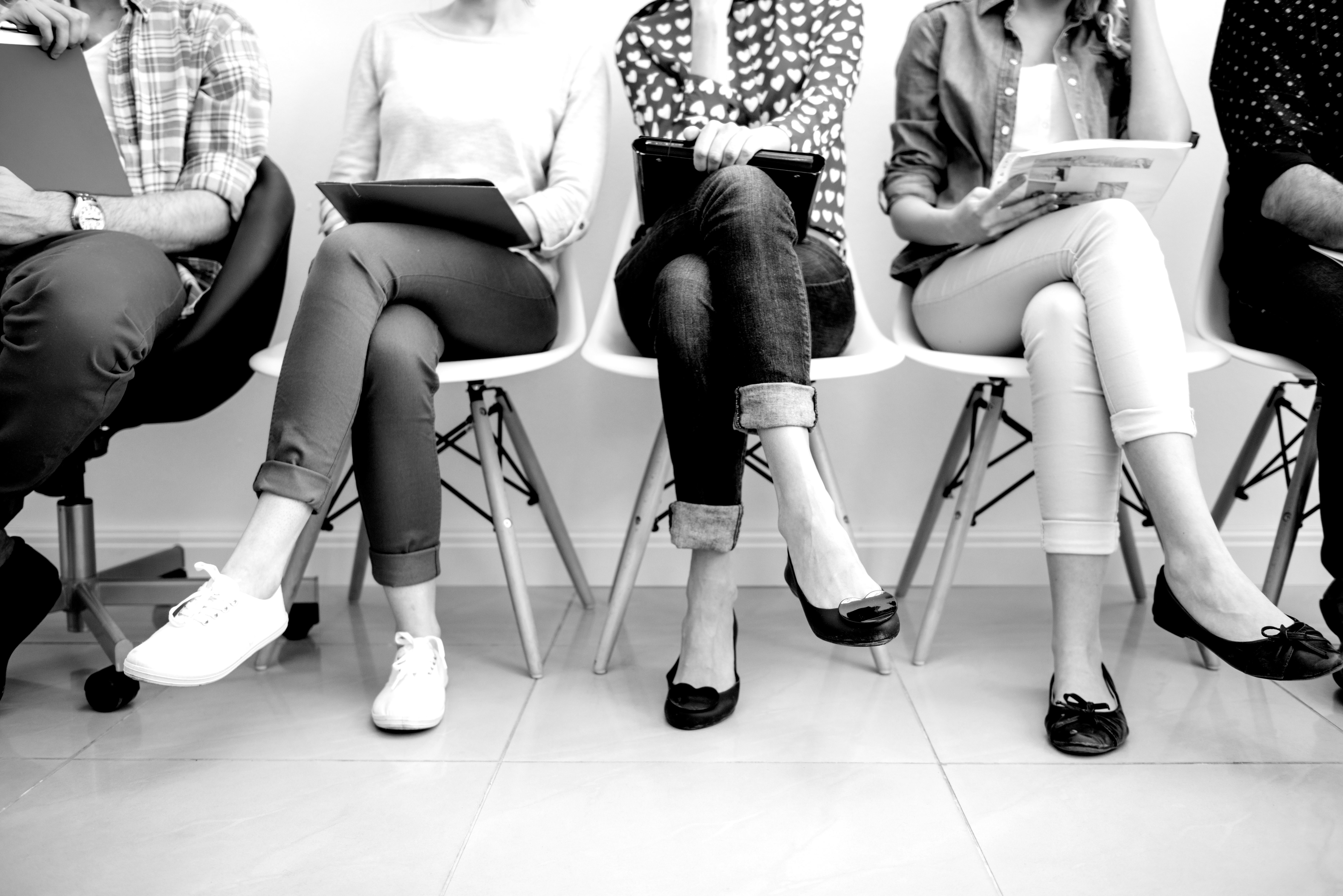 "Big 6 Energy Firms Keeping Callers On-Hold for More Than 20 Minutes" says The Times
According to an article in The Times, the average wait time across the 6 biggest energy firms (Eon, Npower, SSE, British Gas, EDF and Scottish Power) is over 6 minutes (a little less dramatic than their bold headline statement). Eon being the worst offender at an average of 10 minutes 32 seconds, and Scottish Power coming out top with an average of just 2 minutes 38 seconds.
Ofgem, the Office of Gas and Electricity Markets, responded to this by saying that "suppliers are required to treat customers fairly. It is unacceptable that customers have to wait a long time before they are put through." James Walker, from the complaints handling website, Resolver, believes it's "outrageous that the big six are still taking such a long time to address even the most basic inquiries."
We looked into the companies ourselves and carried out a customer service audit to identify what the root of the problem could be, areas of improvement and what our consultative opinion would be to decrease call traffic.
Webchat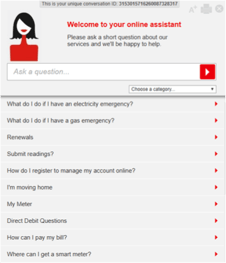 Figure 1 E-On's Online Assistant.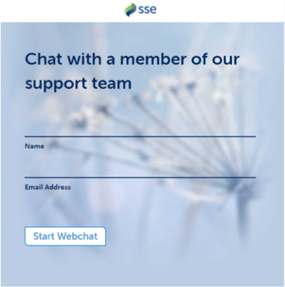 Figure 2 SSE Webchat
When faced with a problem, many customers will begin by turning to the website to deal with the problem or find the appropriate contact details. This platform allows for the first deflection opportunity – webchat. This feature can provide the customer with ease of contact and (usually) a quicker response than over the phone, as well as providing a platform to share pictures and videos. Efficiency is also increased due to agents being able to manage multiple online conversations, as opposed to one agent per phone call.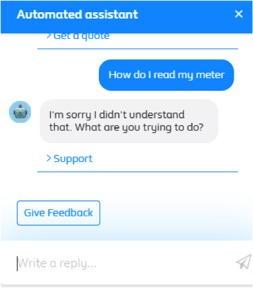 Figure 3 British Gas' Automated Assistant couldn't help with basic queries
Out of the six energy firms in question, five had some form of online chat. In the energy industry, webchat can be used to solve a multitude of problems (such as how to read a meter or queries about a bill) and to encourage the use of online services (such as submitting a meter reading online) – a lot of which currently takes up agent's time over the phone. To be used effectively, the webchat icon should be placed in an obvious position on the page and is often available on all pages – not just the Contact Us page. However, SSE's webchat icon was placed discreetly in the corner of their website and N-Power's Live Chat link was found after clicking through the FAQ answers. However, the chats run by both N-Power and EDF appeared to be the only two in which the customer would be chatting with an actual agent. Having an agent managing this service can help to make full use of this feature, as the customer feels they're getting as attended to as they would be over the phone. To benefit the time of the agent, a 'Best Practice' guide could be useful to assist in responses, and also help to ensure consistency in answers and the company's tone of voice.
A Nudge to Self Service
If a customer reaches straight for the phone, there is still an opportunity to prevent the customer from reaching the queue, as demonstrated by Eon, Npower and EDF – by reminding the customer that other platforms provide easier and quicker ways of reaching their solution. To further encourage the caller to switch channels, we would recommend providing functionality to callers recognised to be using their mobiles to receive an SMS with a link to the website or video that explains the solution, instead of carrying on with the call. However, this should be treated as a gentle suggestion – if the caller has chosen to call in, there is possibility they've already exhausted other options and being told to use other channels could aggravate the customer.
Predicting the Caller's Motive
Another method to reduce the caller's speed to answer is by introducing functionality to automatically identify the caller. Using the vast amount of data held by energy companies about their customers, it can be possible for them to identify the caller with a high degree of probability and utilise this to help make their customer service quicker and more efficient – the caller would no longer have to waste time manually inputting reference numbers and the agent would be prepared with information and identification before the caller reached them.
Once identified, there is potential for using 'Most Likely Questions' to improve caller experience through predicting what they are calling about using other data held by the energy provider. This could be anything from:
Continuing a conversation about an open query (maybe with the same agent or agent team)

Submitting a meter reading if they are due to submit one

Querying a bill if it's known they have recently received one

Switching, if it's known that the customer has recently moved
We have found that 'Most Likely Questions' can have a 90%+ hit rate – meaning 9 out of 10 times the predicted reason for contact is correct… callers being presented with exactly the option they want as the first choice – what a great experience! This leads to a higher satisfaction rate in customers, and a better and quicker call experience. This approach can further increase the potential to reduce on-hold times, as once predicted, it's easier to know whether a caller could benefit from a link to a relevant self-service option.
Call back
Finally, if the caller has reached the queue with a non-urgent query, yet the only option for them is to speak to an agent, we would recommend including an option for the caller to receive a call back by either the agent they were previously speaking to, or an agent in the same team at a time that suits them.
To see our research on customer experience within the utilities industry and find out how your company compares, download our full report here: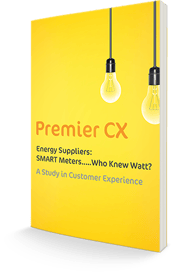 References:
Ellson, A., 2018. Big Six energy firms 'keeping callers on hold for more than 20 minutes'. The Times, 16 January 2018, Available from: https://www.thetimes.co.uk/article/big-six-energy-firms-keeping-callers-on-hold-for-more-than-20-minutes-hr6mq98zh [Accessed 31 January 2018].