Delivering OpenAI success for UCaaS innovator
Integration of ChatGPT into a self-serve CX portal
Premier CX's consultancy team have been working with Audencis Ltd, a portal provider in the telephony space, to provide expert advice on the integration of OpenAI's ChatGPT product.
Paul Pike, Head of Development at Audencis said "Integrating ChatGPT on top of an incredibly busy development schedule was something that we needed specialist help with. The skill and agility of the Premier team were clear from the start."
The challenge
Audencis wanted to devise a scriptwriting and website analysis tool to boost their UCaaS enhancing proposition. There were numerous challenges, including training custom language modules, user interface design, and error handling strategies to overcome.
Unlike most coding where a specific query will deliver the same result on every occasion, a challenge with (and power of) ChatGPT, is that the same question often produces different results.
This required a completely new approach to testing which we devised. It requires a mentality shift from the norms of coding and testing that have been the basis of most coding and product design for years.
Our task
Ascertain what Audencis were trying to achieve
Advise on AI options, including AI Voices and SSML
Devise ChatGPT dialogue strategies, and optimise parameters
Work closely with their development team delivering a service on time in a highly dynamic and fast changing environment.
The solution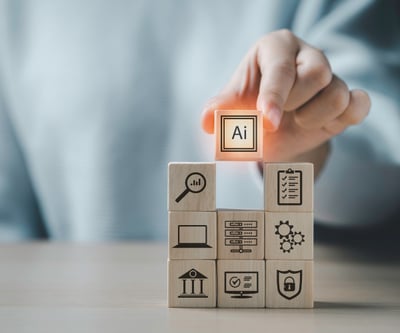 We developed an outline of data about customers that might use this technology. And then engineered the right requests to the AI. These had to be tested, tweaked and refined until the results were optimised.
We worked out what happens and error-handling strategies for when things go wrong. Breaking the system as you go is a good thing!
And then we kept testing, extensively. This required constant communication within the team so that we could react to issues and develop solutions quickly and responsibly. Communication is the key to success.
Results
"We were delighted with Premier CX's support, launching the product to our deadline. Incorporating the latest OpenAI features live and optimised, ChatGPT v3.5 Turbo, then v4, provided additional powerful functionality… an achievement we would not have had the bandwidth to do without expert support and an agile approach to development." Said Paul Pike.
Get in touch with our team to find out more about Premier CX's conversation design consultancy services: +44 (0) 333 00 657 37 or email hello@premiercx.co.uk