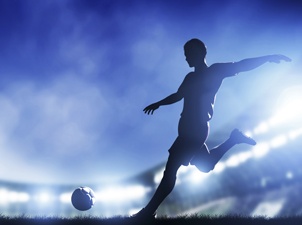 The World's most powerful football league, our very own Premier League made the bold decision last week to revamp their globally recognised multichannel strategy and brand.
Now, you could argue why fix something if it isn't broken? With record revenues of nearly £4 billion across the 20 clubs, and the most watched sporting league globally the need for change doesn't automatically jump at you.
However the Premier League has recognised that it's falling behind when it comes to capitalising on the vast array of media streams, as their traditional brand strategy was not designed to be compatible with social media or mobile applications. In essence, the brand has become a little tired. A representative for the Premier League commented on their website saying "The League has created a bold and vibrant identity that includes a modern take on the lion icon – a symbol that is part of the competition's heritage – which is flexible in digital and broadcast formats."
As part of the new brand strategy, The Premier League will also be moving away from a sponsored title (Barclays Premier League) and will simply stick to the name itself, in much the same way as the number one sporting league does it; the NFL.
To celebrate the multichannel strategy makeover, the Premier League has created a great new video that links the modern changes planned for next season with the nostalgia football fans will love – watch here. Like all good video, the reach and influence of this media has been quickly evidenced by its online interaction. It looks like these changes will make the World's no. 1 football league even more powerful and popular across the globe.