Introduction by David Richardson, Head of Creative at Premier CX
At Premier CX we're always on the lookout for new talent to maintain and enhance our award-winning creative team – it's the 'backbone' of what we do – without our experienced CX professionals we wouldn't be able to maintain our industry-leading standards for quality and service.
So this week we were sad to say "goodbye" to our latest CX intern Amy – here's her story...
-----
Hello! I'm Amy, I'm 21 and currently a student at Bournemouth Uni studying Media Production. As part of my course, I've been undertaking my placement year with Premier CX since July 2017. I've been a part of the Creative/CX Solutions team for the majority of my time as well as helping out other teams when they needed me.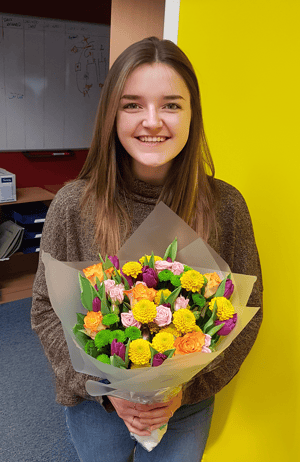 Since starting, I've developed both professionally and personally thanks to the growing responsibilities I've been trusted with. I was initially tasked with the small jobs from copying and pasting various documents, researching different companies and carrying out call audits (actually asking agents to put me on-hold!) but I slowly moved onto creating my own demos and project management.
My favourite part of working for Premier CX has been the people I've met and worked with. Everyone is so friendly and as someone new to the "real life working world", I've felt so supported by everyone. I've especially loved the vibe of the Creative office – I rarely go a day without laughing! I also feel so lucky getting the opportunity to work with lots of well-known brands.
If I could go back and do it all again, there's only one thing I would change – I'd try and arrange to go to the Bombay Sapphire Distillery, which is located just down the road!
My advice to any future creative intern would be to really get stuck into the role and take on any task you're thrown as all the jobs and challenges I've undertaken have helped me develop in some way. And of course, the classic – have fun, it's an awesome company to work for, filled with really lovely people.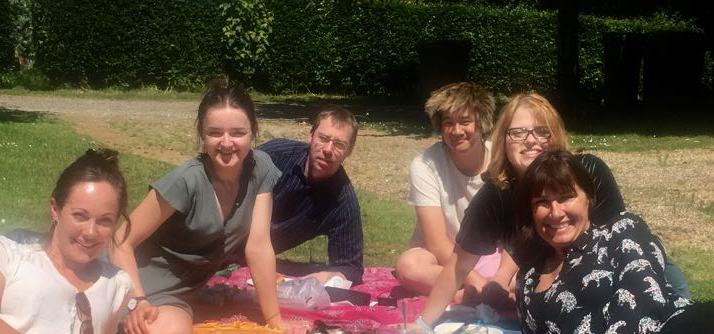 Finally, a massive thank-you to the whole of the Premier CX team for making my placement what it's been, for all the help, and all the fun company events! – I've certainly got a few fun memories to take away!
And a bit of shameless self-promotion: https://www.linkedin.com/in/amyboys/
-----
Thanks Amy. If Amy's story has inspired you and you're looking for an internship for the coming year (or a future year) get in touch at David.Richardson@premiercx.co.uk.